Telecommunications, connectivity & business continuity.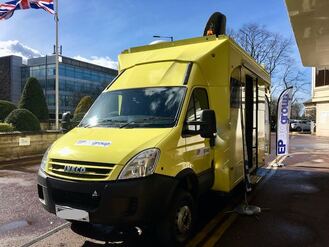 Delivering mobile solutions to keep you connected

Intelligent connectivity for public and private organisations
Our self sufficient, mobile capability can be rented to provide connectivity for business continuity and disaster recovery.
Satellite connectivity for communications anywhere there is line of sight
2G, 3G, 4G and 5G private network with connectivity to the wider world
Fibre interconnectivity if required
Localised servers and network storage, run your own servers in our control room
Secure, resilient and robust with attestation for patches and data protection
Available as a short, medium or longterm rental POA
Contact info@ep90group.co.uk for more information on how EP90group is keeping the world connected.